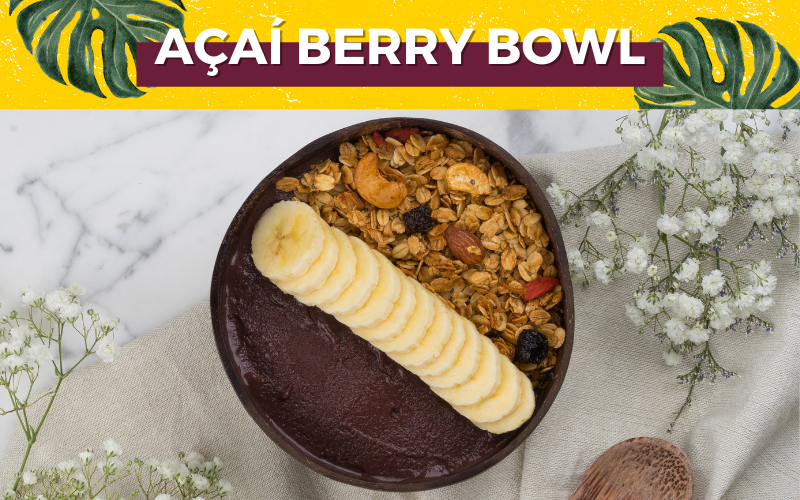 AÇAÍ BERRY BOWL RECIPE
(Serves Two)

INGREDIENTS
Blend
2x 100g Packs Cabana Organic Açaí Berry
100g Frozen Bananas
100g Frozen Strawberries
50ml Coconut Water

Toppings
Granola
Bananas
Strawberries


DIRECTIONS

Blend all ingredients except the açaí until smooth. Break the açaí into small chunks and add it into the blend. Blend until smooth again. Pour the blend into a bowl, add toppings, and enjoy!




PRO-TIP

Freeze your bananas overnight for a thick, froyo-like blend texture!




BEST ENJOYED anytime in the day as a light, refreshing snack that is both delicious and nutritious!